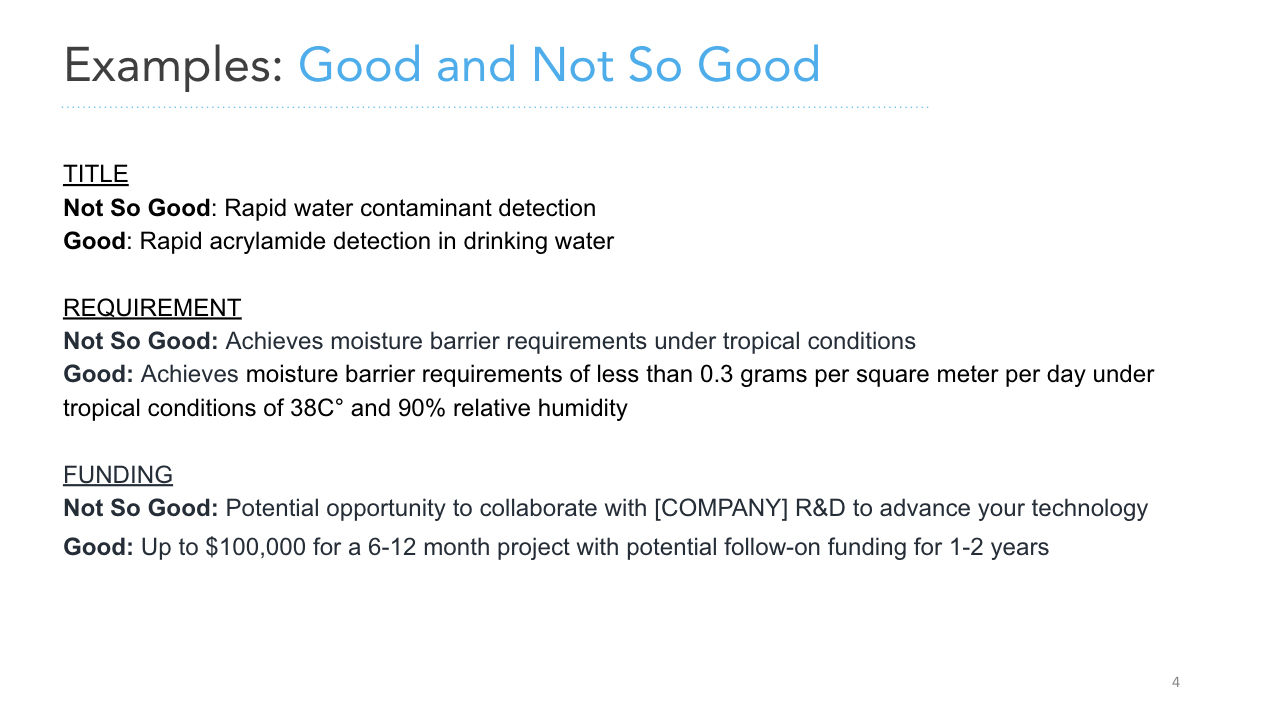 General tips:
Don't assume that researchers with relevant expertise are also familiar with the challenge and your industry.
Avoid or define acronyms and industry jargon.
Background:
Provide a background to the research or technology challenge, not the company.
Share context on the problem, why it matters and what you've done to solve it so far.
Example

Requirements:
Limit the must-have requirements to no more than 5.
Preferred requirements are those that would favorably differentiate a submission that meets the must-have requirements.
Requirements should be as SMART as possible (Specific, Measurable, Attainable, Relevant, Time-based). It's critical to include quantitative measurements or standards, where applicable.
Don't limit your requirements to a US audience. For example, you might include statements like: "approved by regulators such as EPA

or international equivalent

."
Example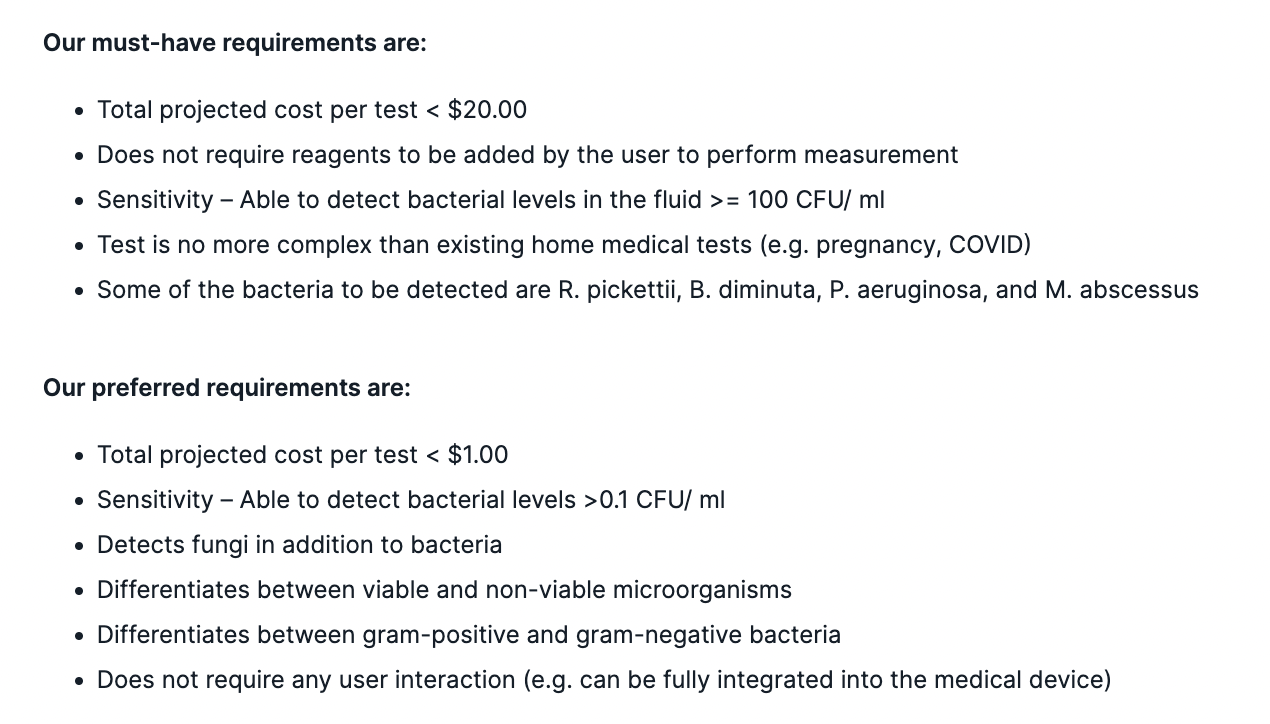 What we can offer you:
Include funding details (a range is suitable) and potential project duration.
Consider what researchers would not have access to on their own or would have to pay for. This may include facilities, compounds and reagents; tools and technologies.
Example